We are deeply committed to supporting grassroots Humanist activity, advancing Humanist education and increasing Humanist visibility through our national presence and online communications.
Humanist Canada is the operating name of the Humanist Association of Canada. We are a registered charitable organization.
Board of Directors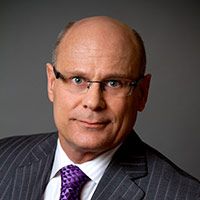 Martin Frith
President
Martin has been a member of Humanist Canada since 1986 and an Officiant since 2002. He has long-been an advocate for civic and social engagement and believes that connecting with others, on the local, national and international level, is essential. His goal is to see Humanist Canada grow in membership and national influence and continue to be agents of change representing the ideals of reason, science, humanism and progress. He lives in Toronto, has a private practice in relationship counselling, grief and bereavement and is an active recreational athlete.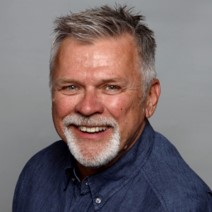 Ric Glowienka
Vice-President
Ric joined Humanist Canada in 2016, became a Humanist Officiant in 2017 and joined the Humanist Canada board in 2019. The son of refugees, Ric came to Canada in 1957. A fascination with computing, Ric has spent 40 years working with organizations around the world, implementing leading-edge systems that prepare them for the information age we live in today. Ric has assisted companies such as Ford, Intel, and NASA and cities like New York, Boston, and Baltimore in leveraging technology to improve their efficiencies and meet evolving customer needs. Ric is a believer in life-long learning. His goal is to refocus Humanist Canada's message and mission so more Canadian Humanists following their values will be compelled to join the organization. He lives in Ottawa and enjoys travel, music, art and architecture, and cycling the bike paths of the nation's capital.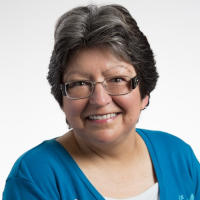 Donna Harris
Member
Donna Harris is a lifelong Winnipeger, born to a working class family in 1962. Her father Donald was a delivery driver for the Winnipeg Tribune newspaper. Her mother Irene packaged school pictures at Jostens. After high school, Donna began her career at the Western Canada Lottery Foundation, working her way from a clerk typist to the retailer lottery trainer for all of Manitoba. After 10 years there, Donna went back to school, earning a Master's Degree in English Literature, only to end up back in gaming. She joined the Manitoba Lotteries Foundation in 1997, where she's held various roles in the HR Division over the last 23 years. Donna has always seen herself as a true Canadian mixture – Indigenous and Metis on her mother's side, and English and Scottish on her father's. Some of each, but not truly belonging to either. The residential school that her mother attended robbed her of any Indigenous culture or heritage that might have been passed down. Learning more about this heritage as an adult has made Indigenous issues extremely important to her, especially considering the impact of that damage and trauma on most Indigenous Canadians. Her parents were Roman Catholic, but in name…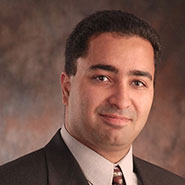 Sassan Sanei
Member
Sassan has been a Humanist ever since learning at young age that an egalitarian society must, by its very nature, be both secular and inclusive. He joined Humanist Canada in 2014 and performs bilingual Humanist ceremonies as an Officiant in southern Ontario. He takes an active role on social media and wedding forums to spread awareness of Humanism, the importance of ceremonies in our lives, and the freedom in Ontario to be married by an Officiant of your choice. His goal is to help every Canadian live their life freely and in accordance with their own values and belief without being compelled to participate in religious rituals or being restricted in their freedom by religious institutions to which they don't even belong. An electrical engineer, Sassan is also the father of two children, a lifelong student of language and literature and an accomplished photographer.
Staff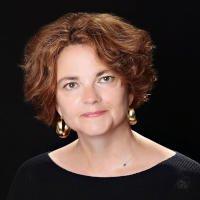 Bettianne Hedges
Executive Director
Bettianne Hedges has a Degree in Philosophy, a certificate in Not-For-Profit Governance from the Rotman School of Business/Institute of Corporate Directors, and a Certificate in teaching adults/course design from the University of Calgary. Her work in the not-for-profit sector has included governance roles with the Ontario Trillium Foundation, United Way, Real Estate Council of Ontario, and several visual arts organizations. She is now President of the University Women's Club - Stratford, a group that advocates for women and girls. In addition, she is an active business professional, college facilitator, and a Humanist Officiant. Bettianne is 'Grandma B' to two toddlers, an art collector focusing on Canadian ceramics, and has just launched into her 2023 goal to see every piece of theatre Stratford, her home, will offer this season.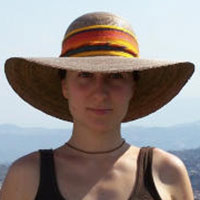 Anna Popovitch, PhD
Program Director
Anna joined Humanist Canada in 2019. She is an independent scholar specializing in comparative intellectual history and social theory with a focus on Latin America and Europe. Anna holds a PhD from Columbia University and has taught, conducted research, and published in the U.S., Mexico, and Canada. Before joining Humanist Canada, she was Assistant Professor of Comparative Literature and Social Studies at the Universidad Nacional Autónoma de México, where she piloted an interdisciplinary core curriculum program in gender studies and co-developed an oral history project in an autonomous indigenous community. Anna brings 15 years of experience in teaching, mentoring, research, curriculum and program development. In her current role at Humanist Canada, she is in charge of educational programming and leads the development of a Public Humanities program that foregrounds the importance of the humanities for public life and self-enrichment through lifelong learning.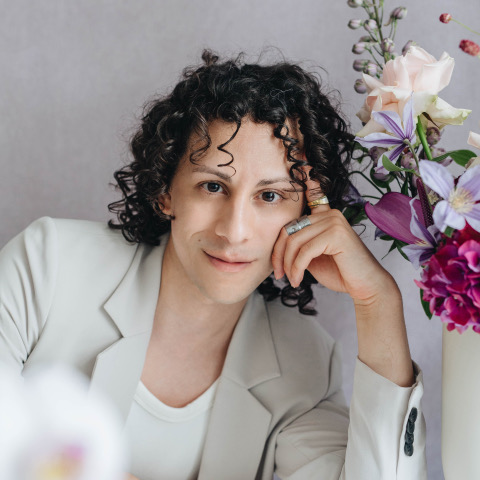 Luis-Enrique Arrazola
Social Media Coordinator
Luis-Enrique Arrazola is a writer, editor, and communications specialist working at the intersection of art, culture, design, technology, and wellness. As the founder of Sissy Studio, they've worked with leading global creative institutions, including Design Miami/, Pace, and Serpentine Galleries, as well as luminary creatives such as Hans Ulrich Obrist and Virgil Abloh. Their editorial work has appeared in the National Post and FASHION magazine. They are a dreamer of matriarchal utopias and are deeply fascinated by archaeology, goddess spirituality, nature, paganism, and the unconscious.