We are deeply committed to supporting grassroots Humanist activity, advancing Humanist education and increasing Humanist visibility through our national presence and online communications.
Humanist Canada is the operating name of the Humanist Association of Canada. We are a registered charitable organization.
Board of Directors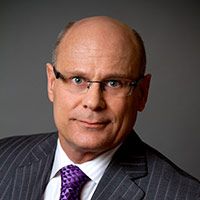 Martin Frith
President
Martin has been a member of Humanist Canada since 1986 and an Officiant since 2002. He has long-been an advocate for civic and social engagement and believes that connecting with others, on the local, national and international level, is essential. His goal is to see Humanist Canada grow in membership and national influence and continue to be agents of change representing the ideals of reason, science, humanism and progress. He lives in Toronto, has a private practice in relationship counselling, grief and bereavement and is an active recreational athlete.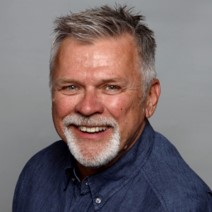 Ric Glowienka
Vice-President
Ric joined Humanist Canada in 2016, became a Humanist Officiant in 2017 and joined the Humanist Canada board in 2019. The son of refugees, Ric came to Canada in 1957. A fascination with computing, Ric has spent 40 years working with organizations around the world, implementing leading-edge systems that prepare them for the information age we live in today. Ric has assisted companies such as Ford, Intel, and NASA and cities like New York, Boston, and Baltimore in leveraging technology to improve their efficiencies and meet evolving customer needs. Ric is a believer in life-long learning. His goal is to refocus Humanist Canada's message and mission so more Canadian Humanists following their values will be compelled to join the organization. He lives in Ottawa and enjoys travel, music, art and architecture, and cycling the bike paths of the nation's capital.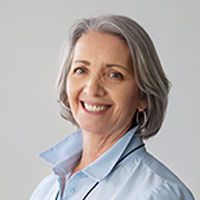 Ruth Henrich
Treasurer & Corporate Secretary
Ruth first joined Humanist Canada over 10 years ago and has been a practicing Officiant since 2010. She has had several careers, including executive secretary, property manager and Bed and Breakfast owner and operator. As treasurer of Humanist Canada, she manages the financial procedures and policies and ensures full accountability for every dollar raised and spent. It is her goal to see Humanist Canada become a licensing body for Humanist ceremonies throughout Canada. She lives on Bruce Peninsula, Ontario.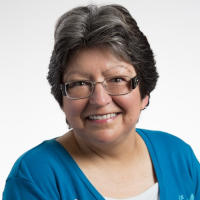 Donna Harris
Member
Donna Harris is a lifelong Winnipeger, born to a working class family in 1962. Her father Donald was a delivery driver for the Winnipeg Tribune newspaper. Her mother Irene packaged school pictures at Jostens. After high school, Donna began her career at the Western Canada Lottery Foundation, working her way from a clerk typist to the retailer lottery trainer for all of Manitoba. After 10 years there, Donna went back to school, earning a Master's Degree in English Literature, only to end up back in gaming. She joined the Manitoba Lotteries Foundation in 1997, where she's held various roles in the HR Division over the last 23 years. Donna has always seen herself as a true Canadian mixture – Indigenous and Metis on her mother's side, and English and Scottish on her father's. Some of each, but not truly belonging to either. The residential school that her mother attended robbed her of any Indigenous culture or heritage that might have been passed down. Learning more about this heritage as an adult has made Indigenous issues extremely important to her, especially considering the impact of that damage and trauma on most Indigenous Canadians. Her parents were Roman Catholic, but in name…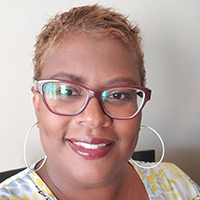 Kathleen Johnson
Member
Kathleen is a proud mother of five children and was born and raised in Calgary, Alberta. Her father was the first person of colour on the Calgary Police force, and her mother co-founded the Calgary Chapter of Congress of Black Women.  Kathleen holds a bachelor's degree in Sociology and Cultural Anthropology from Carleton University in Ottawa. As a life-long learner, she received a Paralegal Diploma from the Canadian Business College in Toronto. Her artistic pursuits led to many years working in Film and Television in Toronto until relocating back to Calgary in 2019.  Kathleen is currently on the board of Secular Humanists of Calgary and recently founded Black Nonbelievers of Canada. Once religious, Humanism is now a central focus and goal to promote in Alberta and Canada.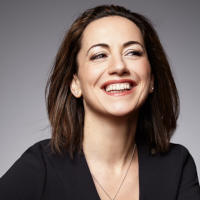 Meltem Kilicaslan Greisman
Member
Meltem is a peacebuilder, social impact strategist, entrepreneur living with her family in Montreal, Canada. She was born in Istanbul, Turkey. She moved to Canada through university exchange program and holds a Bachelor of Commerce degree from the University of Manitoba, Asper School of Business. She is experienced in international business and entrepreneurship. She is a life-long learner and thinker. She has studied conflict resolution and mediation to expand her humanity and civility. Through collaboration and compassion, her goal is to make this world more peace able. She has been an active member of Mediators Beyond Borders International, leading membership engagement team. She also volunteers as a member of core implementation team of DPACE initiative (Democracy, Politics and Conflict Engagement). She enjoys adventurous family trips, nature walks, and philosophical conversations with family and friends.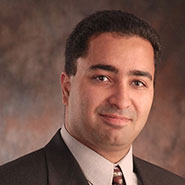 Sassan Sanei
Member
Sassan has been a Humanist ever since learning at young age that an egalitarian society must, by its very nature, be both secular and inclusive. He joined Humanist Canada in 2014 and performs bilingual Humanist ceremonies as an Officiant in southern Ontario. He takes an active role on social media and wedding forums to spread awareness of Humanism, the importance of ceremonies in our lives, and the freedom in Ontario to be married by an Officiant of your choice. His goal is to help every Canadian live their life freely and in accordance with their own values and belief without being compelled to participate in religious rituals or being restricted in their freedom by religious institutions to which they don't even belong. An electrical engineer, Sassan is also the father of two children, a lifelong student of language and literature and an accomplished photographer.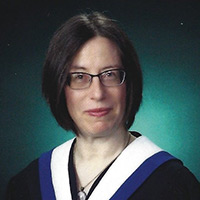 Sonia Mallet
Member
Sonia joined Humanist Canada in 2016. An Acadian, Sonia, noticed how Anglophones and Francophones interpret the world differently, which extends to their approach and perspective of humanism. After working as a Translator for 25 years in various organizations, from a hospital to a newspaper and translation company, she went back to school in 2018. Sonia completed the Mental Health Recovery and Promotion program at the Nova Scotia Community College (NSCC). She would like to specialize in mental health and end-of-life issues, including increasing secular options for funerals, memorials and celebrations of life. She has lived, worked and volunteered all over New Brunswick, where she's from, and in Ottawa, Ontario and Nova Scotia (Antigonish and Yarmouth). Sonia is hoping to leverage her knowledge of the unique realities and issues faced by the Maritimes and rural Canada to inform new and existing programs and initiatives offered through Humanist Canada and increase membership in the Maritimes. She would also love to put to good use her grant proposal writing training she received at NSCC and her extensive research and communication experience for the benefit of Humanist Canada. Volunteering and being an advocate for reason, evidence-based treatments and humanist/secular values are essential parts of…
Staff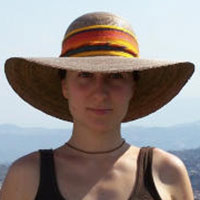 Anna Popovitch, PhD
Program Director
Anna joined Humanist Canada in 2019. She is an independent scholar specializing in comparative intellectual history and social theory with a focus on Latin America and Europe. Anna holds a PhD from Columbia University and has taught, conducted research, and published in the U.S., Mexico, and Canada. Before joining Humanist Canada, she was Assistant Professor of Comparative Literature and Social Studies at the Universidad Nacional Autónoma de México, where she piloted an interdisciplinary core curriculum program in gender studies and co-developed an oral history project in an autonomous indigenous community. Anna brings 15 years of experience in teaching, mentoring, research, curriculum and program development. In her current role at Humanist Canada, she is in charge of educational programming and leads the development of a Public Humanities program that foregrounds the importance of the humanities for public life and self-enrichment through lifelong learning.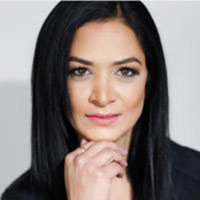 Jag Parmar
Administrative Assistant
Jag is the Administrative Assistant at Humanist Canada.  She is thrilled to be a part of an organization that welcomes progressive and critical thinkers. She is always proud to see that we come from all walks of life, yet collectively, we agree on the values of Humanism.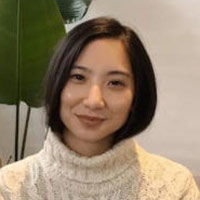 Karina Chu
Social Media Coordinator
Karina is a public relations and corporate communications professional with more than five years of experience in various sectors, such as finance, lifestyle, non-profit, and entertainment. Aside from her position at Humanist Canada, she also works freelance and for a not-for-profit corporation, and provides pro bono services to grassroots organizations. She manages Humanist Canada's presence across all social media platforms and provides ad hoc communications advising. Karina is passionate about using her skills and knowledge to encourage positive changes for all people.