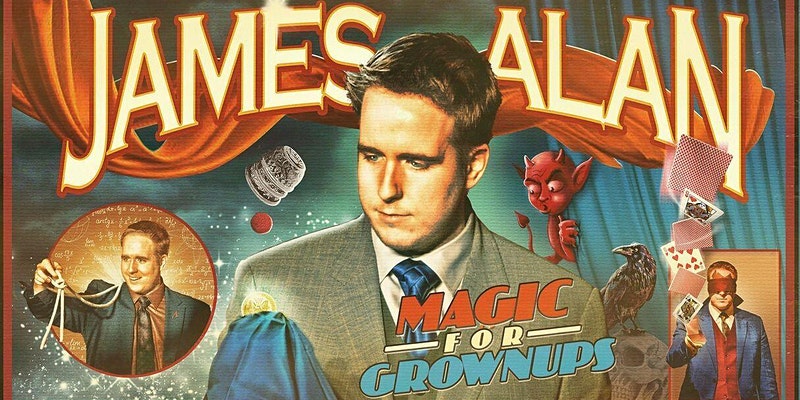 CFIC's Winter Solstice Magic Celebration
CFIC's Winter Solstice Magic Show is coming to a computer near you. This interactive evening will feature live magic with James Alan. Attendees will watch and participate in the show, and have the opportunity to take part in a Q&A where we peek "behind the curtain". We've also set aside time to socialize and catch up.
Registrants will receive suggestions (including recipes for festive skeptical cocktails and mocktails), a chance to participate in a Q&A with James, and plenty of opportunities for virtual socialization. The performance is family friendly but not intended for children under twelve. However, James has agreed to present a trick for kids to learn at the beginning of the show.
You can join for the whole event, or just the parts that interest you.
Date: Sunday, December 20, 2020
Time: 8:00 to 10:00 EST
Program: (all times refer to Eastern Time Zone)
8:00 pm — Meet & greet. Come early and say hi!
8:30 pm — Showtime: Bring Magic Home with James Alan
9:15 pm — Q&A: Join us as we try to extract a magician's secrets
Tickets are $25 per household (which includes a $20 charitable donation to CFIC, eligible for a tax receipt).
You can pay directly via Eventbrite or send your payment by email via Interac e-transfer, to etransfer@centreforinquiry.ca, or by cheque to:
Centre for Inquiry Canada,
PO Box 24006, Hazeldean RPO,
Ottawa, ON K2M 2C3
(For those who pay by e-transfer or cheque, we will email your participant package include the link to join the event via Zoom.)