Coffee Chat: Humanists for Reproductive Justice (BCHA)
Canada has no law against abortion since Humanist Canada founder Dr. Henry Morgentaler's victories, but there are still many barriers to people in Canada seeking to exercise their full reproductive rights.
The BCHA has been investigating the state of abortion access and reproductive justice in BC. Religious hospitals are exempt from providing abortions. Secular hospitals that are required to provide abortions don't advertise the service. Anti-choice crisis pregnancy centres push abstinence-only sex ed programs and often get to present in public schools. Many contraceptives are costly and difficult to access. And racism in the healthcare system results in the involuntary sterilization of Indigenous women to this day.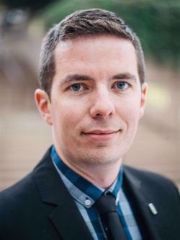 Ian Bushfield has been involved in the BC Humanist Association since 2009 and, aside for two years in the UK, he has been the Executive Director of the BCHA since 2012. He has a background in physics and non-profit management and grew up in Alberta. In 2017, he joined the BC Civil Liberties Association's Board of Directors.