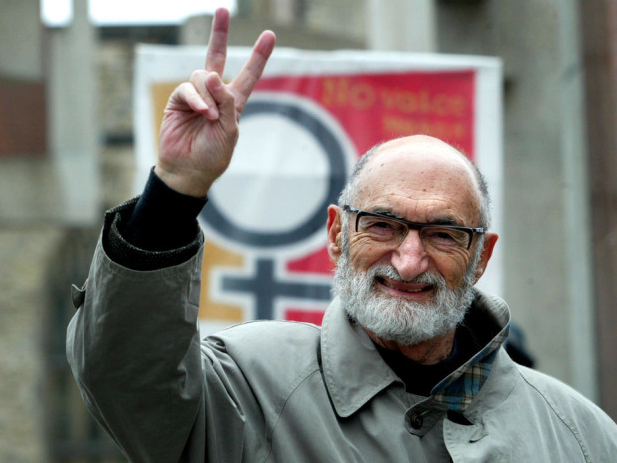 Dr. Henry Morgentaler Scholarship Fund
Humanist Canada supports and advocates for activities that promote the principles of Humanism across the country. Humanist Canada and the Ontario Coalition of Abortion Clinics (OCAC) have teamed up and will be offering and administering the Dr. Henry Morgentaler Memorial Scholarship (HMMS).  This scholarship is available to provide abortion service provider training to competency for medical doctors who practice in Canada and who intend to become an abortion services provider in this country.
The scholarship amount is $1,000 and is awarded annually subject to fund availability and experience.
Dr. Morgentaler was a Jewish Polish-born Canadian physician and pro-choice advocate who fought to legally expand abortion rights in Canada. He was one of the first Canadian doctors to perform vasectomies, to insert intrauterine devices (IUD) and to provide birth control pills to unmarried women.  Dr. Morgentaler went on to open 20 clinics and train more than 100 doctors throughout his career.  In 2008, Dr. Morgentaler was awarded the Order of Canada "for his commitment to increased health care options for women, his determined efforts to influence Canadian public policy and his leadership in humanist and civil liberties organizations."
In 2013, soon after Dr. Morgentaler's death, the OCAC established a scholarship fund in his memory. Humanist Canada agreed to receive the donations and assist in the administration of the scholarship in collaboration with OCAC.
We continue to accept donations to fund this scholarship so that women can continue to make their own reproductive choices.
Donate Now