Thank you Ruth, Welcome Bettianne
Humanist Canada says farewell to Ruth Henrich as Executive Director and welcomes Bettianne Hedges into the role. On behalf of the Board of Directors, we have had the privilege to work alongside Ruth as a Board Member and, most recently, as Executive Director. Ruth's commitment to Humanism and Humanist Canada has been exceptional. Her steady hand, vision for the organization, financial and administrative acumen and sense of humour will be deeply missed by all of us. Thank you, Ruth! We wish you well!
Martin Frith, President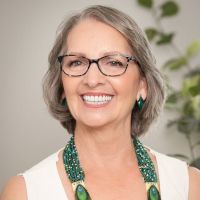 A note from Ruth…
I began my journey with Humanist Canada back in 2015.
Shortly after, I got involved with the Humanist Canada Ceremonies and Officiants Program (HCCOP) Committee and became a member of the Board. In 2022, it became apparent that the organization needed some administrative guidance, so I took on the role of Executive Director to manage our processes and assist the Board with its move to a governance model.
During my time with the HCCOP Committee, I have worked with an amazing group of people to completely overhaul the training program and streamline our processes. While we had some growing pains, we created a dynamic, world-class officiant training program.
It is now time to hang up those hats, don my golf hat, and pedal my bike around town. I am retiring to enjoy where I live on the Bruce Peninsula, play a lot of golf with my husband, spend time with my family and friends, and get on with the next part of my life. I look forward to continuing as an Officiant and supporting the Officiant Program as Governing Official.
I want to thank those dedicated people I have worked with on the HCCOP Committee; Anna Popovitch, our Program Director; and Martin Frith. Under his leadership, Humanist Canada has grown and prospered. It has been my pleasure to have played a part. I have learned much, met some extraordinary people, and enjoyed much satisfaction from my involvement with Humanist Canada.
Remember to treat each other kindly and get engaged with Humanist Canada. You, too, will meet some extraordinary people.
---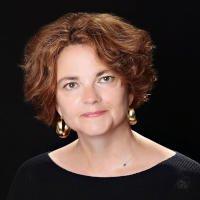 Humanist Canada welcomes member and Officiant Bettianne Hedges to the role of Executive Director. Bettianne was a standout among candidates and began her new role on May 8, 2023. The Administration Team will hold a retreat next week to facilitate a smooth transition.
Bettianne Hedges has a Degree in Philosophy, a certificate in Not-For-Profit Governance from the Rotman School of Business/Institute of Corporate Directors, and a Certificate in teaching adults/course design from the University of Calgary.
Her work in the not-for-profit sector has included governance roles with the Ontario Trillium Foundation, United Way, Real Estate Council of Ontario, and several visual arts organizations. She is now President of the University Women's Club – Stratford, a group that advocates for women and girls. In addition, she is an active business professional, college facilitator, and a Humanist Officiant.
Bettianne is 'Grandma B' to two toddlers, an art collector focusing on Canadian ceramics, and has just launched into her 2023 goal to see every piece of theatre Stratford, her home, will offer this season.
"I feel so fortunate to have this opportunity to use my skills and experience to support and further a mandate which is so important to me. I look forward to meeting more members and Humanist leaders as we work together to promote Humanism in Canada."
Welcome to the team!