The views expressed by speakers in Humanist Canada webinars are their own and are not endorsed by Humanist Canada. We aim to provide a platform for a wide range of topics and perspectives, including those of scholars, activists, industry experts, civil servants, and journalists.
Webinar Series 2021: Black History: Achievement, Purpose, Progress Ancient Africa to 2021
With Kathleen Johnson
Join us for a conversation about Black history: from Africa to the Trans Atlantic and Arabic Slave Trades, to the Civil Rights Movement up to today, from the West Coast to the Maritimes. The webinar will focus on key figures of those time periods and will address the role of religion in framing the Black experience.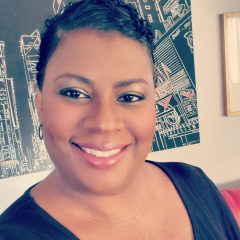 Kathleen Johnson is a mother of five children and two fur babies. She was born in Calgary AB to parents from Grenada, W.I. who immigrated to Canada in 1965. Her father Neville Wells was the first officer of color on the Calgary Police force, and her mother pioneered the Congress of Black Women Alberta Chapter.
Kathleen is a Diversity and Inclusion Specialist with her firm KMJ Coaching and Consulting that launched in January 2021. It is her goal to educate and facilitate meaningful Inclusion in companies, organizations, and schools for BIPOC, LGBTQ, women, and neurodiverse populations.
She has co-founded Secular Humanists of Calgary, Black Non-Believers Canada, and sits as the Alberta Member on Humanist Canada's Board. Kathleen's Critical Black Thought Society – a FB group with now over 290 members – supports those in the Black community that are questioning their faith and helps others understand Atheists in an inherently religious diaspora. It is also a safe space for all Black people no matter their orientation to explore issues that affect the community. Many personal trials led Kathleen to the Black Evangelical Church, and later Mormon faith for 13 years. She has been an Atheist for 4 years.