The views expressed by speakers in Humanist Canada webinars are their own and are not endorsed by Humanist Canada. We aim to provide a platform for a wide range of topics and perspectives, including those of scholars, activists, industry experts, civil servants, and journalists.
Webinar Series 2022: Reinventing an Old Technology to Deliver Communication Justice in Africa?
How Radio Fights Misinformation, Upholds Human Rights and Challenges the Status Quo in Africa
With Kevin Perkins
On a continent where literacy rates average 66% for those over the age of 15, according to the World Bank, and where misinformation remains a real challenge, getting good information is easier said than done. But what if there was a medium that not only resonated with those living in Sub-Saharan Africa but also promoted communications rights and ensured the representation of different voices?
That's where we turn to the (seemingly) old-school communication technique that you have sitting in your car: the radio. By combining this long-trusted technology with innovations in mobile applications and phones, millions of Africans get access to good information to make the best decisions for themselves – and we want to tell you why this works, and why it matters.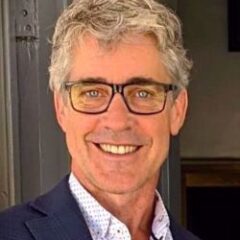 Join Kevin Perkins, the Executive Director of Farm Radio International, as he unpacks how radio is a force for good in Sub-Saharan Africa, how it changes lives, and how it improves outcomes for millions of people.
Kevin Perkins joined Farm Radio International as its Executive Director in 2006. Since that time he has led the growth of the organization into a widely respected global leader in developing and delivering life-changing rural communication services to hundreds of millions of people across sub-Saharan Africa.
His tenure at Farm Radio International was preceded by 16 years in leadership roles with four different Canadian charities and non-profits, including CAP AIDS, the Riverdale Community Development Corporation, the ACCESS Riverdale Community Loan Fund, and Canadian Physicians for Aid and Relief. He studied international development and voluntary sector management at the University of Toronto and York University respectively.