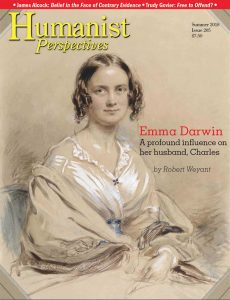 Essay Contest | Concours de dissertation
Humanist Canada is pleased to sponsor an essay contest to encourage students in their education and in learning more about humanism. Students may submit an essay in English or French
First Prize: $1,000
Second Prize: $750
Third Prize: $250
Honourable mention: $50 each
(An identical set of prizes will be awarded to the winning French contestants).
Other prizes, in addition to the monetary prizes, may be awarded, including possibly having some of the winning essays being published in the Canadian quarterly magazine, Humanist Perspectives.
The essay contest promotes the logical thinking and communication skills that humanists value. Humanism is a non-theistic philosophy that encourages the use of science, reason and critical thinking in defining goals and seeking solutions to problems. It affirms the inherent dignity and worth of each human being and asserts that the ethical principles of truth, fairness and compassion necessary in the governance of human actions for the improvement of our world. We are heartened that an increasing number of young people are accepting secular humanism as their worldview.
A committee of Humanist Canada volunteers administers the essay contest. All copyrights will belong to Humanist Canada. Interested students may access application forms and guidelines here.